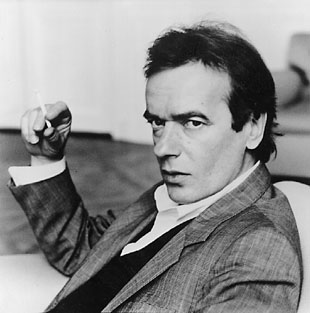 was born in 1949 in Oxford. A leading figure in contemporary literature, his publications include two collections of essays, The Moronic Inferno and Visiting Mrs Nabokov, as well as Einstein's Monsters, a collection of stories about the nuclear age. The Rachel Papers, which won Somerset Maugham Award in 1974, was followed by his novels: Dead Babies; Success; Other People, A Mystery Story; Money; London Fields; Time's Arrow and The Information.
Night Train was published in 1997. Heavy Water, a collection of short stories, appears later
this year.

Narodil se v roce 1949 v Oxfordu. Patří k významným současným spisovatelům ve Velké Británii, vydal dvě sbírky esejů, Peklo pomatenců a Návštěva u paní Nabokovové, a povídky o nukleárním věku Einsteinovy příšery. Román Akta Ráchel (1974), který získal cenu Somerseta Maughama, byl následován romány: Mrtvolky; Úspěch; Druzí lidé, Tajemný příběh; Peníze; Londýnská pole; Šíp času a Informace. Jeho poslední román Noční vlak vyšel v roce 1997 a letos vychází sbírka povídek Těžká voda.

Night Train
Suicide is the night train, speeding your way to darkness. You won't get there so quick, not by natural means. You buy your ticket and you climb on board. That ticket costs everything you have. But it's just a one-way. This train takes you into the night, and leaves you there.
It's the night train.